There are thousands upon thousands of different dental insurance plans through just one insurance company alone. Whether you are looking into the different plans offered through your employer or just looking for an individual dental insurance plan, things can get quite confusing. Not only are there different types of plans offered such as Premier, PPO, HMO and so on, but there are countless limitations to remember, like waiting periods for dental work, frequency limitations for x-rays and much, much more.
Choosing the right dental insurance plan isn't as simple as picking the one that looks the best on paper anymore, and it can become overwhelming if you do not know or understand what you are looking for. This is why your dental office staff here at Affiliated Dentists includes people trained to know dental insurance lingo and understand what to look for when you need to use your insurance.
Affiliated Dentists' Front Office Staff: Insurance Experts
It is impossible for anyone to know every single plan and its limitations, which is why it is the patient's responsibility since they are the ones who purchased the plan and have all of the information mailed to them. However, we here at Affiliated Dentists can at least go over your plan with you to help you understand it once it's purchased.
Always Keep Your Dental Office Updated When Your Insurance Changes!
Many patients think that if their insurance plan changes or terminates, their dental office staff is notified by the dental insurance, but this is far from true. Your insurance company will never tell your dental office anything unless they are informed to contact them first. They do, however, send this information to you, the patient. This is why it is your responsibility to always provide this information to your dental office before your next appointment. This allows us to have the updated information so your claims don't come back denied, or so we can know if you are even covered at that office anymore. If you do not want any surprises or out of pocket costs, it is imperative for you to contact your Affiliated Dental office as soon as a change occurs.
How Does My Dental Office Work With My Insurance?
Our staff can do many things to help you. In fact, there are so many things our front office does with your dental insurance to help our patients, there is too much to fit all in one article! This one focuses on how they work with your dental claims after your visit, attachments and narratives required from them and how they submit your dental insurance claims.

Insurance Breakdowns
As stated before, there are too many dental insurance plans out there to keep track of. This is why your insurance company will offer a detailed benefit faxed or mailed to you whenever you call them to request one. Many even have them online now, accessible at any time of day. The best way to get the most detailed information, though, is to call and speak to a representative at your dental insurance company.
Your dental office staff will, at your request, call your insurance to find out different coverage types for you. It is not something that can be done unless the patient requests it, but it is something that you should ask them to do for you if you are either confused about your coverage or if you want to know a specific coverage benefit that you cannot find in your own packet of insurance coverage information.
Pretreatment Estimates
Sometimes there are so many stipulations that even if we call – or even if you call yourself! – for coverage information for a plan, that your dental insurance will not tell us everything we ask for. This is why a pretreatment estimate is a good idea. This is a claim sent out with needed procedures before the work has even been started.
Although a pretreatment estimate is still not a 100% guarantee of coverage, it will at least show you if the procedure is estimated to have coverage if done within the time period stated. Most of the dental insurance companies list on the pretreatment estimate that it is good for only a few months after the estimate has been processed. It is always a good idea to schedule the procedure at least 3 or 4 weeks after the pretreatment estimate has been sent to your insurance, and it is your responsibility to follow up on it. You will need to call your insurance company to check the status of it. If you haven't and your appointment is coming up, call us to see if we've received it. If we haven't, it is up to you to reschedule this appointment a few more weeks out to give your dental insurance more time to process the estimate.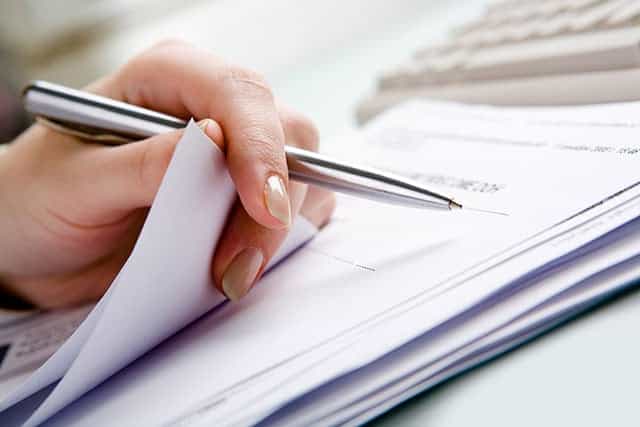 Working With Insurance Can Be a Hassle
As we work with insurance on a daily basis, we understand just how confusing it can be for most people. We can't stress it enough to everyone that it is important to read through your coverage benefits, even before signing up for a plan. We see so many patients come in for work only to have it denied due to a waiting period or frequency limitation they didn't know about because they declined to read their plan's benefits. We are here to help you understand your plan, but we won't know you need help unless you ask! We are happy to go through your plan with you, and if there are any questions we cannot answer, you will be directed to your dental insurance company. Together we will work with you to help you not only understand the plan your are interested in or have already purchased, but to explain your benefits to you so there are no surprises in the end.