Henry Vilas Zoo Run/Walk Event was a Success and Affiliated Dentists Participated!
The Henry Vilas Zoo of Madison, WI is one of 10 zoos in the United States that remain free to the public, and one of only a few that provides free parking as well. In 1904, the Vilas family donated 50 acres of land to the Madison Park and Pleasure Drive Association "for the use and purposes of a public park and pleasure ground." 1911 saw the first animal exhibits created, representing the beginning of the Henry Vilas Zoo. In accordance with the Vilas Families stipulations for the receiving the land, the park, and subsequently the Zoo, has always been free admission. That's an extraordinary asset for a community the size of Madison to have. The Henry Vilas Zoo is a fully accredited licensed Zoo under the Association of Zoos and Aquariums. As a free zoo, Vilas Zoo relies solely on donations from various supporters and events. And this year, on Sunday, Sept. 29th, Affiliated Dentists' own Morgan (office coordinator), her fiancé and their infant son joined the Zoo Run Run 5k walk.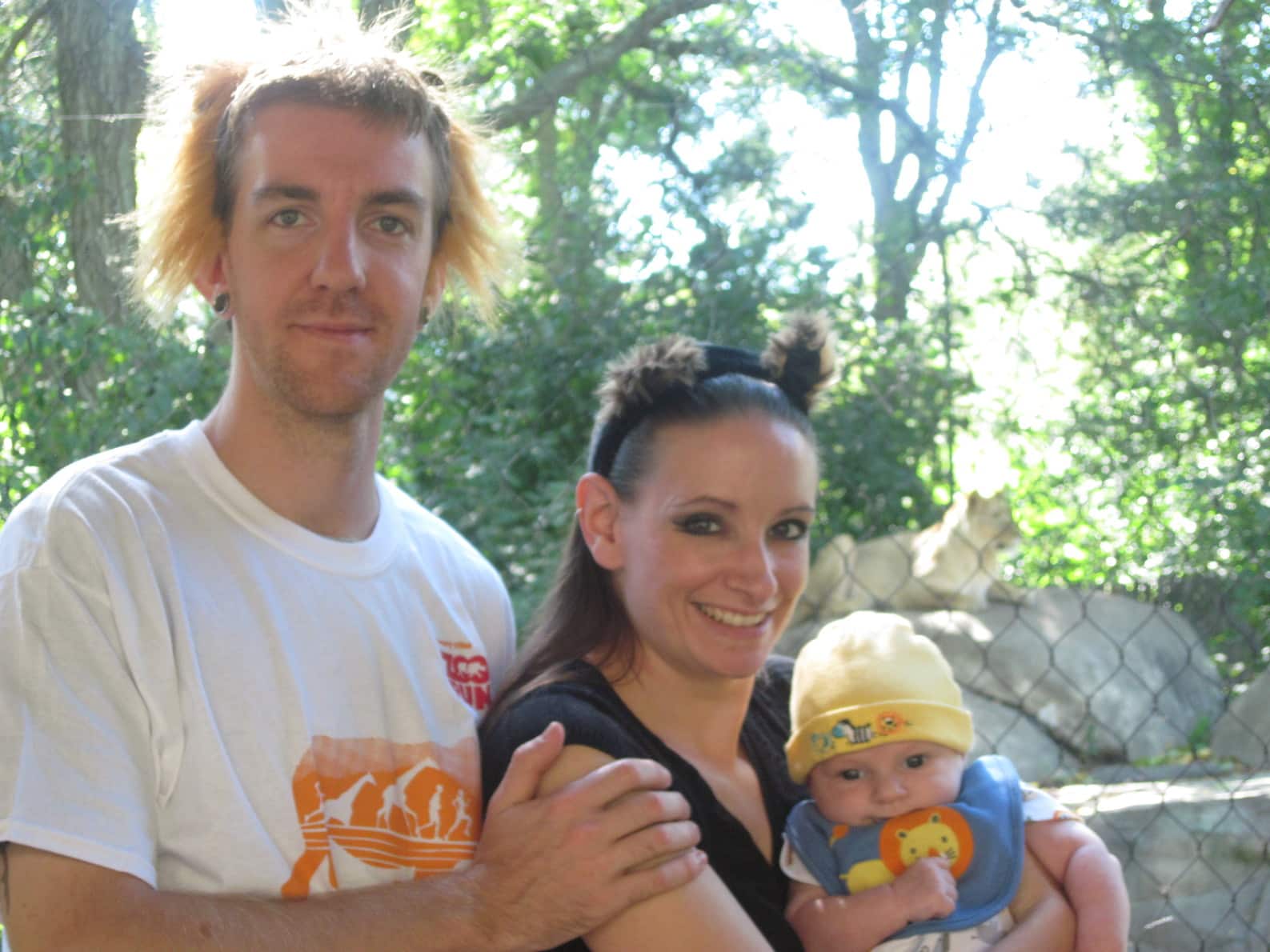 What is the Henry Vilas Zoo Run Run?
In 2004, the Henry Vilas Zoo started several fundraising events to help sustain our forever free zoo and to raise money for the renovations slated to be done over the following years. The Zoo Run Run/Walk is a family friendly 10k/5k run, 5k walk and was started in 2005 to promote physical activity, a healthy lifestyle and multiple learning opportunities through its community engagement. This year the Roo Run (for children 14 years old and younger) was more inclusive, offering 3 different courses: 1 mile, ½ mile and ¼ mile.
Registration fees were $35 per person, which got you a race bib and T-shirt, and a day full of fun and wonder at the zoo. Before the race, which started at 10am, participants could have their pictures taken with Henry the Lion (the Zoos official mascot), and after the race participants could get their faces painted, grab some lunch from the concessions and have a nice relaxing walk around the zoo.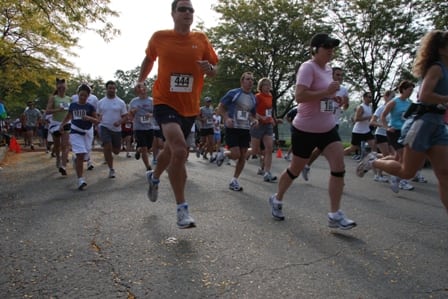 Where is the Henry Vilas Zoo Run?
The race starts and ends at the zoo. It's a beautiful run/walk around the Vilas Zoo area, starting at Vilas Park Dr across from Lake Wingra, continuing behind the Edgewood campus, up to Monroe St for a couple blocks, then making it's way back to Vilas Park Dr by way of Garfield St, Grant St, Drake St, Wingra St, Erin St and Mills St. The weather for this late September walk was perfect, lending itself to a glorious morning to run or walk for such a great cause.
Where does the money raised by Henry Vilas Zoo Run go?
This year saw over a thousand runners, walkers and over 400 lil' roos participating, raising well over $40,000 for our zoo! The money raised by this event helps keep the legacy of our forever free zoo alive for years to come. It goes to making sure the animals are fed and kept healthy and the employee's are paid- which means the land is kept clean, the trash taken out, the animals are cared for, the visitors are taken care of and the lights stay on. As many of us know, nothing is ever truly "free". We have to pay rent, or a mortgage for shelter, we have to buy food, we pay for electricity and waste removal and all sorts of other things we start taking for granted. Well, the zoo has those same needs. So fundraisers such as this run help pay for the necessities, so it can remain free for the public to enjoy whenever we want.
This year, the proceeds from the Roo Run was split 50/50 with the Zoo and Tri 4 Schools, a new partner of the Zoo Run Run. Tri 4 Schools is an organization that supports events such as racing, swimming or biking for students to raise money for their schools athletics and nutrition departments. To find out more about Tri 4 Schools click here: www.tri4schools.com
People come dressed as animals and compete in the Henry Vilas Zoo Run costume contest.
To make the run feel more Zoo related then any regular run, the Henry Vilas Zoo Run Run encourages participants to dress in animal costumes with the incentive of a costume contest. It's become a source of great merriment, as everyone, young and old, love to see the costumes. Even if it's just a headband with ears and a tail pinned to race shorts, everyone loves it! On the course for the run/walk, people sit outside their houses with their young children to see the "parade" of animals go by. It's fun, festive and great encouragement for everyone to enjoy themselves!
The children are running, too.
Oh yes! The Henry Vilas Zoo Run is for children of all ages, and would never dream of excluding the little ones from something like this event. It's a great way to encourage children to be active, and to feel involved in their zoo. After all, someday they will be adults, bringing their own children to this special place. Maybe even running with their own kids in future races!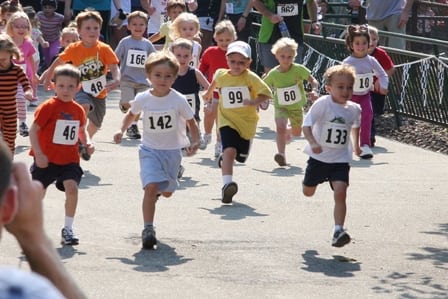 Henry Vilas Zoo Run is a place of memories and wonder and we are very happy one of our own was able to help support this Madison treasure! To find out more about the Henry Vilas Zoo and ways you can support it, visit their website at: www.henryvilaszoo.gov